Workplace Essential Skills All Career Sectors + Soft Skills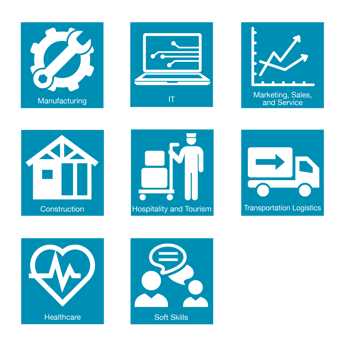 All seven of Workplace Essential Skills' high demand career sectors + soft skills
Lessons include embedded videos that present math and language arts as they are used in each of the seven career sectors as well as interactive activities, games, practice problems, and reviews to check understanding.
All sectors and soft skills also include a job search module that helps learners find job listings, build a good resume, fill out an application, and ace the interview!
Choose this version when buying one license for individual use.
Additional information
Gen Format: Online
Reading Level: 7 thru 9
Subject: Math, Reading, Writing
Courses Included: Construction, Hospitality, Information Technology, Marketing, Healthcare, Job Search, Manufacturing, Soft Skills, Transportation/Logistics
License: Access granted for one full year per transaction per sector.