Fast Forward Science Basics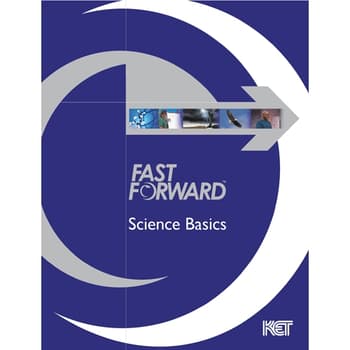 Shipping only available in the United States.


This workbook introduces learners to basic principles that govern the physical world around us.
This workbook provides a solid introduction to life science, earth and space science, chemistry, and physics - from cells to the Solar System, and from elements to electricity. This workbook includes a pretest and a posttest, real-life examples of how science is used every day, and practice to fully develop skills needed to participate in high-level science courses or prepare for credentialing tests.
An answer and explanation key is included as well as resource pages with facts, charts, standards and tables. Links to online video segments to support workbook content are included.
Available in the US, US Territories and Canada only. English only.