Fast Forward Math Basics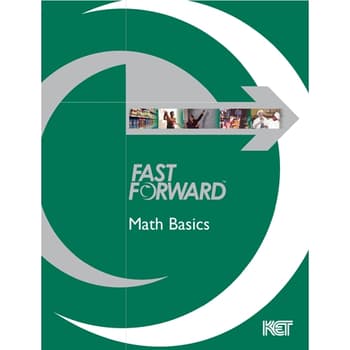 Shipping only available in the United States.


This workbook helps learners build a solid foundation in math.
Skills addressed include:
number relationships and patterns
problem solving
methods of measurement
estimation
data analysis.
This workbook includes a pretest and a post-test, practice exercises and examples.
Links to online instructional video segments to support content are included throughout the workbook.
Vocabulary terms are embedded within lesson context.
A complete answer and explanation key as well as a math handbook are included.
Available in the US, US Territories and Canada. English only.