Essential Writing and Language Skills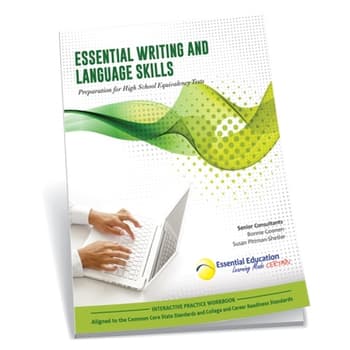 Shipping only available in the United States.
The new GED test has raised the bar on writing and language competencies.

Essential Writing and Language Skills uses a unique way to teach you these critical skills. You start by connecting new ideas to familiar concepts. Next, you learn how to develop strategies for making writing decisions. Then, you practice your skills with real life situations to build deep understanding. And finally, you practice with actual high school equivalency type questions to make sure you will do well on the tests.