Essential Reading Skills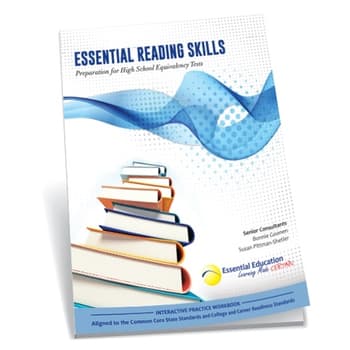 Shipping only available in the United States.
Good reading skills are critical to passing your high school equivalency test.

The Essential Reading Skills workbook focuses on developing a deep understanding of how to identify central themes, arguments, literary conventions, story structure, and point of view. The workbook gives you practice on reading strategically with both fiction and nonfiction texts. You learn the must have skills of questioning while reading, skimming and scanning as well as how to use graphic organizers to develop deep meaning in texts. This book not only prepares you for the high school equivalency tests, but just as important, for college level reading and comprehension.