The Official GED Test - All 4 Subjects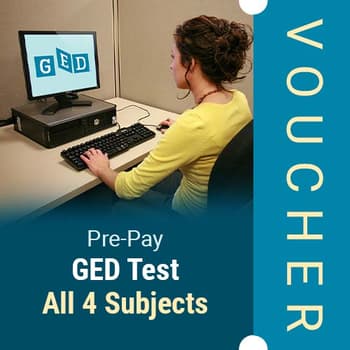 Available in English and Spanish.
Get a Pre-Paid Voucher for all 4 subject areas of the GED Test. Product. Buy for yourself, or someone you know who needs to complete their GED. The voucher can be used to pay for the test when you schedule it at an approved testing center at GED.com. Note: the voucher will expire 12 months from purchase.