The Official Online Proctored GED Test - One Subject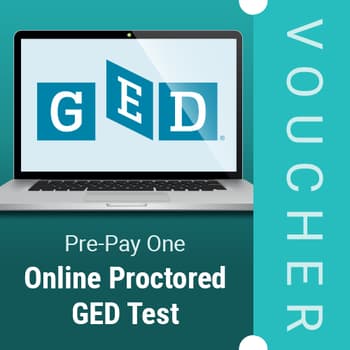 Available in English and Spanish.
Get a Pre-Paid Voucher for one subject area of the Online Proctored GED Test. Buy for yourself, or someone you know who needs to complete their GED. This 100% off voucher can be used to pay for the test when you schedule it from your GED.com account. Note: this test voucher is for the Online Proctored GED test and cannot be used for the in-person/Test Center GED test. Vouchers expire 12 months from purchase date.